NOW is the time for Morocco!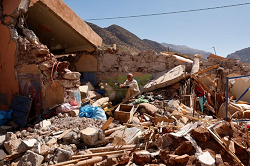 On September 8th, a 6.8 earthquake killed over 2900 people and left many thousands homeless. According to multiple pastors, the epicenter was the center for witchcraft for much of northern Africa. These mountain villages outside of Marrakech were devastated as many of the people lived in mud homes. The area is home to the Berber people, an unreached people group. Our prayer is after this tragedy, there will be a shift in what this area is known for. We are partnering with our brothers and sisters there right now who are faithfully helping to meet the needs of those who have lost everything.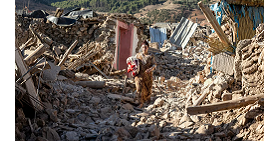 Please join MercyWorks in coming alongside our Moroccan friends on the ground. All contributions will be channeled to provide shelter and food for those who are devastated as we bring the good news to the Berber people who have never heard it. Most of the country's response to the earthquake has focused on rebuilding the tourist areas of Marrakech, but we want to send a team of volunteers to help the people in the mountain villages. Let us know if you are interested in joining the team.

MercyWorks is also collecting funds to send much needed items including solar lights, tents, blankets, warm clothes and food to those villages, where people are sleeping in the streets.

To join us in responding with God's love to this unreached people, click the link below. When you give, please pray for our local brothers and sisters as they step out and respond with love and boldness.