The first time David Waines came to YWAM Kyiv was during the early days of the war in the spring of 2022. He came to help with evacuations and food distribution.
This year, David included his family and friends in helping the Ukrainian people. For this first Wave of Hope, David brought a team made up of his extended family. They raised enough funds to sponsor 5 homes and David's family team built 2 homes.
Here's a story David wrote about one of the two houses his family built in June of 2023: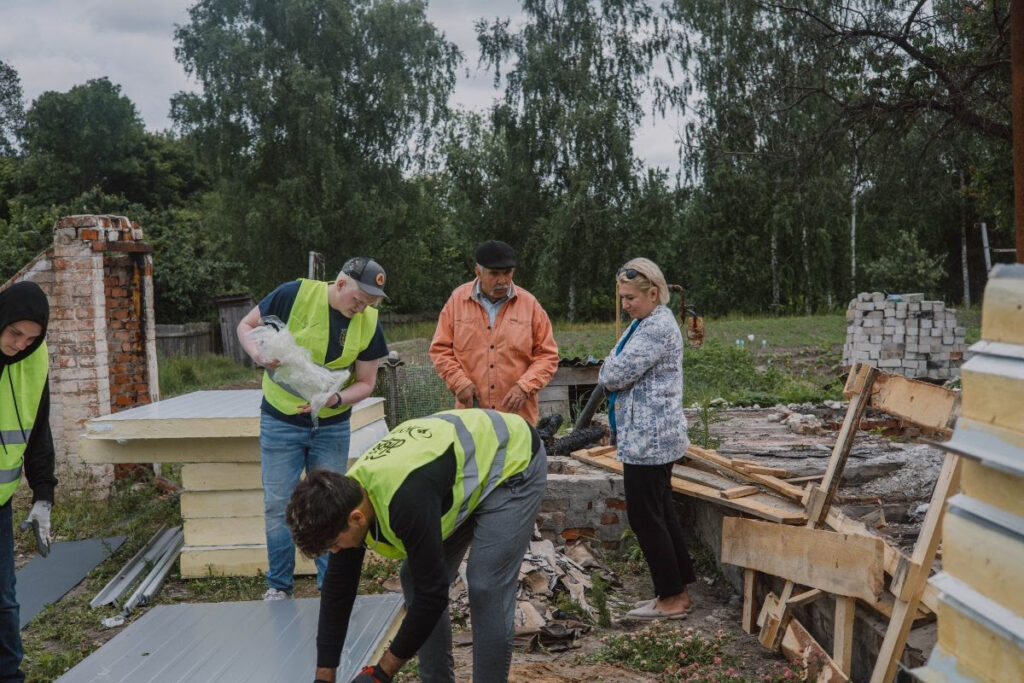 David's family building Mikhail's home.
Mikhail heard the whistle of an incoming missile and ran for his cellar. He made it down the stairs. Before he could close the steel door, the blast flattened him onto the floor. Mikhail was hit in three places in his gut. When he reached his hand down to his lower back, he felt his intestines coming out of his back. Sure that he would die, Mikhail blacked out.
"By chance" Mikhail's son and daughter-in-law were driving close by and went to check on their Dad. The house was gone. The blast left nothing standing. They searched the rubble in vain. Then they went to the cellar where they saw their strong, jovial, much loved, Dad lifeless, horribly pale in a huge pool of blood. They checked for pulse but there was nothing. No breath. No movement at all. They were sure he was dead. But they called for rescue and did all they could. Mikhail was hooked up to dozens of life support tubes for two months. And all of the tears and prayers were answered with a miracle. Mikhail survived.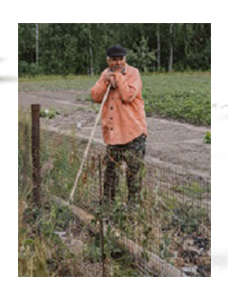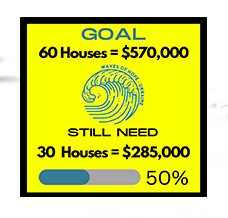 "I used to weigh 100 kg and throw around 100 kg objects easily. After the tubes came out, I was 60 kg and too weak to lift a cup to my mouth. But I can walk and do my garden again," he waves to his vast amazing vegetable garden. "And something is coming back," he says with a wink as he shows me his strong right arm muscles. "I'll be ready for those Russians if they come back." This senseless war has taken much from Mikhail and his family, but their heroic indomitable spirit remains strong as ever: "Never again a Slave to Moscow."
Amazingly, Mikhail has no hatred for the Russian people. Truly, a great miracle. Mikhail just wants the killing, stealing, and the destruction of this genocidal war to stop now. What an honor for us to be able to build a strong, warm, 420 square foot metal insulated panel replacement house for Mikhail and his family. All the components were made in Ukraine, and it cost just $9500 USD! You can't even remodel a bathroom in Vancouver for that amount! It's been one of the greatest two weeks our family has ever shared together.
A huge thank you to all who made this possible, especially the YWAM Kyiv Waves of Hope team, and all our amazing donors and volunteers! ~David